– English
– German
– French
Dentist, Specialist in Oral Surgery, Master of science in Implantology
"I feel blessed, for my profession is my hobby, my avocation. I am passionate about my work with which I can make people's life happier and more complete. I constantly strive to follow the highest professional and ethical standards to ensure my patients have a functional, healthy, and aesthetic smile throughout their lifetime. As the manager of the Implantcenter dentistry, I offer comprehensive dental and oral surgical care utilizing the latest advancements in dentistry and implantology. My staff and I share a commitment to providing high-quality dental care in a friendly and relaxed atmosphere."
MASTER OF IMPLANTOLOGY UNIVERSITY MÜNSTER, GERMANY
Oral And Maxillofacial Surgeon
Dentistry
1988: Medical Degree: Semmelweis Medical University
1991: Dental Degree: Semmelweis Medical University
1996: Dentistry and stomatology
2000: Oral and Maxillofacial surgery
1993: Budadent Dental Surgical Department
1994-96: Department of Oral Surgery LTD, Gödöllő
1996- Consoral
1997: National Cancer Institute, Budapest
Presented a number of lectures and short papers in the field of oral surgery and implantology at international meetings. Regular contributor to courses held on the topic of implantation, bone augmentation, distraction osteogenesis and oral surgery.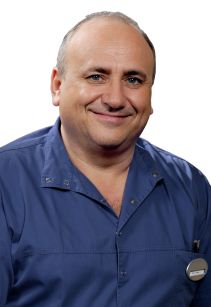 "I constantly strive to ensure that with proper communication, cooperation and a patient-oriented approach my patients receive high-quality treatments within short deadlines. I am passionate about developing good relationship with each patient as I believe that mutual trust is inevitable in a patient-doctor relationship to make the best decisions. My patients' dental health is of great importance to me and it is a privilege to be able to give them the best care possible. I pride myself in offering my patients the finest dental treatments available, using the most innovative techniques and performing them in the most comfortable manner possible. I love to transform smiles and feel that my satisfaction comes as a result of improving the lives of those I serve."
1989: qualified at Medical University of Pécs
1989-1993: oral surgery and dentistry BM Hospital
1993: Dentistry and stomatology
1993: Private Practice to present
1993-1998: Professor at Medical University of Pécs
2001-2006: Schweizer Zahnarzt Gmbh Mosonmagyaróvár Head Surgeon
2007- Implantcenter
Presented at international meetings and participated in a number of conferences.
Speaks English and German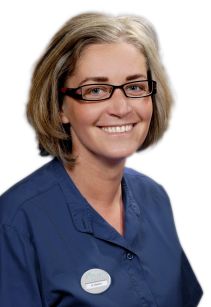 "My goal as a dentist is to provide my patients a precise treatment in a calm environment. Attention to detail, comfort and their well-being is my priority during my work. Staying current with the changing technologies and utilizing the latest advancements is my obligation and commitment to my patients."
1995: qualified at Semmelweis Medical University, Faculty of Dentistry
2005: qualifying exam: stomatology
1998- Private Practice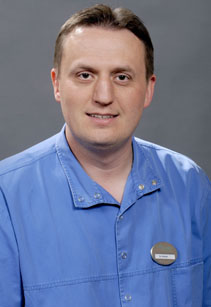 Dentist, Specialist in Orthodontics
"At Implantcenter we offer comprehensive care and complex treatment plans for patients who have the opportunity to consult with professionals from different fields of expertise. Our large, multi-specialty practice allows us to coordinate and oversee all aspects of our patients' treatment. This saves them time and ensures quality and continued care."
1994-1999: qualified at Medical University of Pécs, Faculty of Dentistry
1999-2004: University of Pécs Medical School, Department of Dentistry, Oral and Maxillofacial Surgery, Department of Orthodontics
2001: qualifying exam: stomatology
2000-2004: Local Dentist, Hosszúhetény
2004: qualifying exam: orthodontics
2004- Orthodontist, Komló
2004- Hévíz, Gelencsér Dental
2004- Private Practice, Pécs
Participated in a number of conferences and presented at international meetings.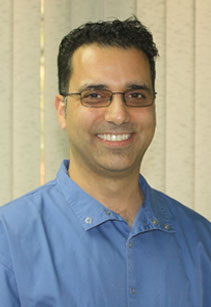 "Maintaining the highest respect for the dignity of our patients is my utmost priority."
1994: qualified at Semmelweis Medical University, Faculty of Dentistry
Since 1998 (until present): recommended by the US and British Embassies in Budapest as dentist for their staff members
2006: licensed as specialist for Forensic Dentistry in Hungary by the Ministry of Justice
2008: trained by US Armed Forces Institute of Pathology and University of Texas Health Science Center at San Antonio in Bitemark Analysis and DVI managment
2011: Member of the American Academy of Forensic Sciences
Since 2002 (until present) invited regularly by the Bahá'í World Center's (UNESCO World Heritage) Medical Unit in Israel as a dental consultant
Since 2002 (until present) invited at Semmelweis Medical University as lecturer for dental students
Since 2009 (until present) performing regular training to the National Police Force's CSI Academy on the role of forensic dentistry in crime scene investigation
2017: Member of the British Association for Forensic Odontology (BAFO)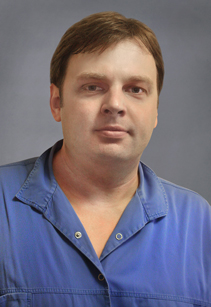 "I am driven to provide patients with a professional dental care that I would also expect from a dentist in a reverse situation."
2004-2007: University of Debrecen Medical School and Health Science Center Faculty of Dentistry. Diploma: 'Cum Laude'
2000-2004: University of Szeged Faculty of Medicine
1994-1998: Ady Endre High School, Debrecen
2011-2012: Dental Magic Dublin
2009-2011: University of Debrecen Medical School and Health Science Center Faculty of Dentistry
2008-2011: Private praxis
2007-2008: Gellért Dental, Budapest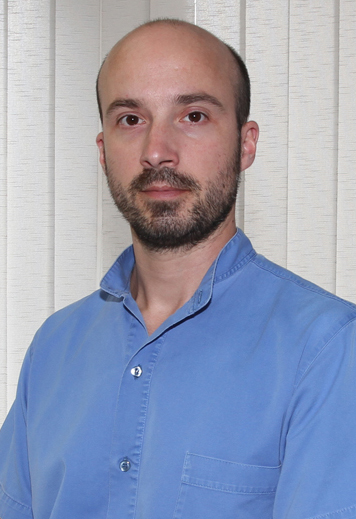 "Oral surgery for me is synonymous with Professionalism, Empathy and Goodwill. These are the motivating factors in my work, during which I constantly strive to demonstrate a patient-centered approach."
2005: Medical Degree, University of Szeged, Faculty of Medicine
2012: Dental Degree, University of Szeged, Faculty of Dentistry
2014: Dentoalveolar surgeon professional examination, University of Szeged
2005-2007: Oral and Maxillofacial Surgery Residency, Hungary
2007-2013: Practicing in the field of Oral and Maxillofacial Surgery, United Kingdom
2013-2016: General dentist in Hungary and in the UK
2014-2015: Practicing in the field of Oral and Maxillofacial Surgery, United Kingdom
Participated at a number of congresses, author of articles in the topic of Cranio-maxillofacial Surgery
Speaks English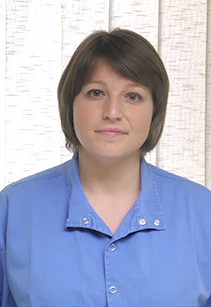 "Health, appearance and confidence. I am committed to providing patients with compromise free dental treatments bringing quality improvement in their life."
2005: qualified at Semmelweis Medical University, Faculty of Dentistry
2005-2008: Postgraduate specialization course at Department of Conservative Dentistry and Prosthodontics, Semmelweis University
2008-2012: dentist at Virányos Klinika, Budapest
2010-2013: dentist at Etele Dental Surgery, Budapest
2012-2013: dentist at Kútvölgyi Dental Premium Surgery, Budapest
2015- Implantcenter Dentistry and Oral Surgery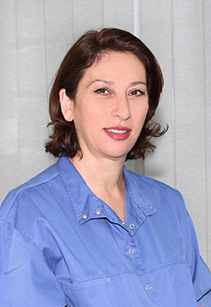 "Orthodontics is not only a passion for me but a 3D challenge, with a result, which I consider as a work of art bringing pleasure into my patients' life. I treat my patients like partners throughout the entire procedure. At the end of each successful treatment, I feel like an artist who has just completed a piece of art work and eagerly look forward to the next challenge."
1991: qualified at Semmelweis Medical University, Faculty of Dentistry
1993: Specialty in Advanced General Dentistry
1996: Specialty in Children and Adult Orthodontics
1991-1993: Rókus Hospital
1996-1999: Heim Pál Pediatric Hospital, National Orthodontics Centre
2006-: University of Szeged, Department of Orthodontics, Tutor
2008-2010: Telki Hospital head dentist and orthodontist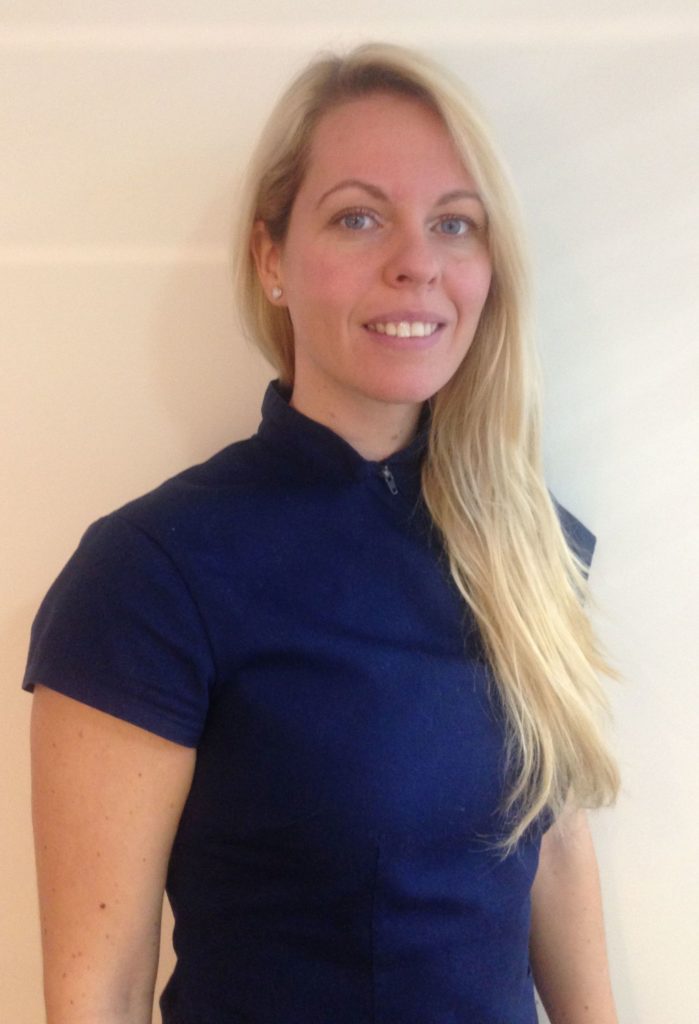 – English
– German
– Italian
"I decided to pursue a career in dentistry already at the age of 8, during my orthodontic treatment. I studied and worked to achieve my childhood dream and to make the lives of my fellows with dental problem complete again. I support my patients' determination with maximum patience and high quality treatments to achieve the perfect healthy smile they desire."
2006: Clinical Dental Hygenist qualification
2013: Dental Degree, Semmelweis Medical University, Faculty of Dentistry
2016: Dentoalveolar Surgeon professional examination, Semmelweis Medical University

2006-2013

: Private dentistry, Dental Hygenist
2013-2014: Sanoral Dental and PrecízDent Dental, Dentist (Periodontal) and


Semmelweis University, Dentistry and Oral Surgery Clinic, Periodontal Resident

2014-2016: Semmelweis University, Dentistry and Oral Surgery Clinic, Dentoalveolar Surgeon Resident
2015-2016: Zenit Dental, Dentist/Dentoalveolar Surgeon
2017-2018: Dr. Szilvia Karpati Studio Dentistico, Maccagno, Italy and


DentistaTV Studio Dentistico, Milan, Italy

2018-2019: Centro Dentistico DentalPro, Milan, Italy and London Dental Implant, London
2019-: Compagnia Odontoiatrica Iris, Florence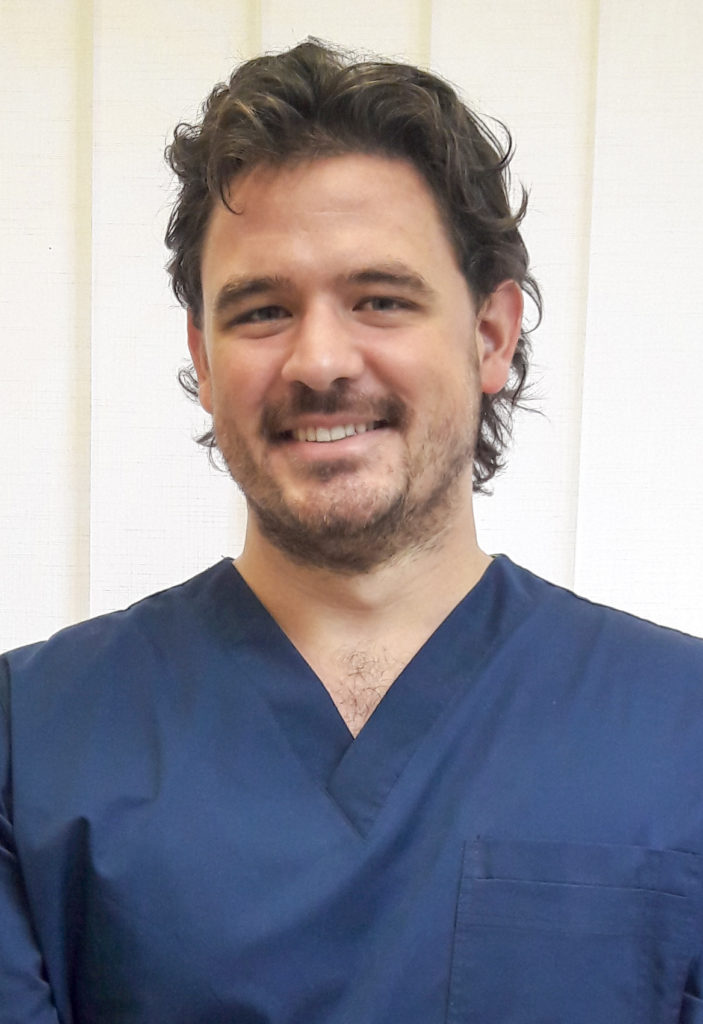 "In my professional life I consider such qualities as precision, empathy and aspiration for development particularly important. Taking account all of these, I always strive to offer the best services to my patients to improve the quality of their life. I believe that these aspirations can best be achieved if the relationship between patient and dentist rests on high level of trust, communication, free flow of information and treatments are carried out in a calm environment and pleasant athmosphere."
2014: Semmelweis University, Faculty of Dentistry, Budapest
2014-2015: Private Dental Clinic, dentist
2015-2016: Champions Implants Course – Sofort – Implantation course
2015: Champions Implant Course – Aesthetics in Implantology course
2015-2017: Mühlesgässle Dentistry, Eislingen, Germany, dentist
2016: Knorrconcept Course, course
2017: 3D-Print in Dentistry course
2017: Private clinic, Budapest, dentist