In case there are some missing parts on the surface of the tooth/ there is a hole in it which cannot be restored aesthetically by using dental fillings, then we apply inlays/onlays.
Inlay
Inlays are special dental fillings which are suitable for the restoration of the biting surface of molars.
Onlay
Onlays are partial crowns which are necessary when not only the biting surface of the tooth is damaged, but also the lateral parts and edges of it.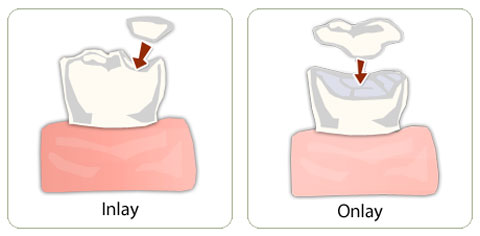 How are inlays and onlays made?
In case of inlays, after the initial consultation, a hole is prepared in the tooth by the dentist who takes an impression and sends it to the technical laboratory.
In case of onlays, the procedure differs in that the tooth is filed down before taking the impression.
At our in-house laboratory at Implantcenter Budapest, we use the most modern materials to make inlays and onlays for our patients. Technicians choose the matching coloured material to provide the most aesthetic results. The procedure of making inlays/onlays in the laboratory usually takes 3-5 working days.
During the next dental visit the dentist inserts the inlays/onlays using a special adhesive to reproduce the patient's self-confident smile and restore chewing functions.
Advantages of inlays/onlays
non-allergic
stable, long-lasting and abrasion-resistant solution
colour and shape perfectly matches own teeth
no colour change in the long-run, only with own teeth material parallelly
even seriously damaged teeth can be saved using onlays
Material of inlays/onlays
They can be made of
porcelain ceramics
plastic
precious metals (eg. gold).
The type of the material used depends on the needs of the patient and the suggestion of the treating dentist.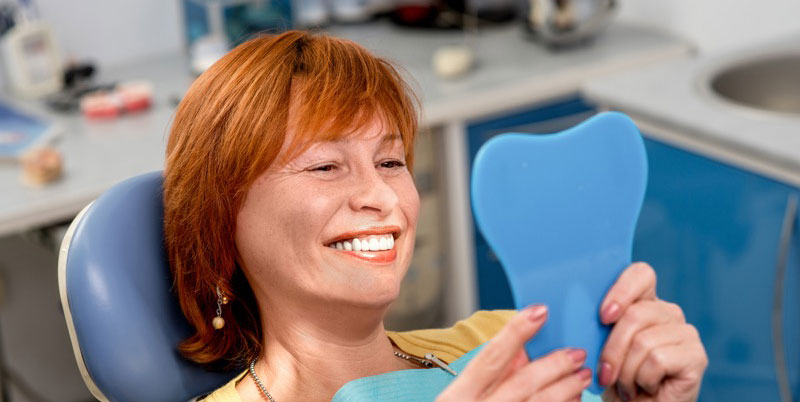 Book an appointment to have healthy and nice teeth again: